Oh Hump Day, how we love you. You bring us closer to the weekend and what lies within those days; brunches, day parties, or complete relaxation. We adore you. I know for a fact that most of us look forward to Wednesdays just for that reason. And after an eventful holiday weekend (shopping and all) we're ready. Are you still eating leftovers like my family or have you made your way to your favorite spot? Did you go shopping on Black Friday?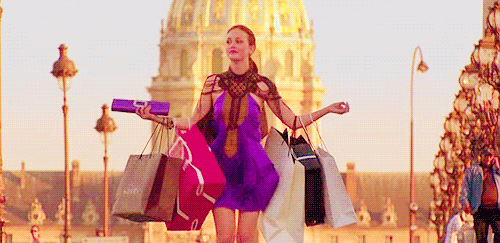 Of course I did!! Today's look is all thanks to the savings I made this past weekend. I didn't do much shopping, but know I did that!! The need for sweaters is extremely real since it is fall (even though on most days it feels like winter). I do have sweaters, but I feel that I need a few upgraded ones.
While I was at work I had saw one customer with this beautiful cropped yellow sweater and I had to tell her how good she looked in it. I asked where did she get it from and she told me Forever 21. I didn't expect to find that exact one when I decided to go, but I knew I had to find something like it. When I got into the store the entire plus size section was empty! So I saw it as open field for me to take my time (even though I was on my lunch break) to find the sweater or anything else that would catch my attention. This beauty stood out like no other. I knew for a fact that not only that I was going to get it, but I knew this color would look AMAZING on my skin.
I must say I was right….👍🏾
I love anything that laces up, its like finding out that a dress or skirt has pockets. Very simple, but can change that piece's value to another level. Am I the only one that gets that excited over pockets?
Having tops styled similar to this one is great to wear with other bottoms as well, such as pants with details on them, skirts (long and short), or shorts. Playing around in your closet and pairing items together that you generally wouldn't wear together is great! It allows you to stretch the use out of many items in your closet that you've probably only worn once. You're never too old to play dress up. Trust me, I still do this on most days.
Outfit Details:
Top: Forever21+
Jeans: Fashion To Figure
Wristlet: Coach Factory
Boots: Payless
If you didn't get the chance to go shopping on Black Friday or Cyber Monday…fret not! Many stores are having CYBER WEEK sales! Forever 21 just happens to be one of them. Sooooooo head on over to see what kind of deals you still can get!! SAVE. SAVE. SAVE.
See you in the next one
Xoxo, Jonice 💕