Heeey heeeeyyy!!! As we all know Thursday is approaching, and its not just any old Thursday. For many it is the holiday that doesn't get enough love. Stores especially look over this beautiful holiday and go from Halloween decorations to Christmas.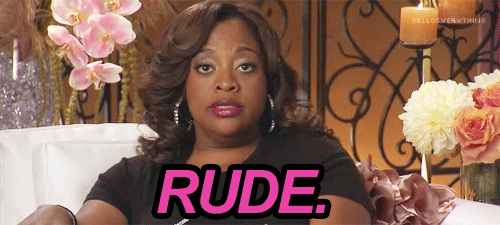 But I'm here for Thanksgiving, okay? I loved coming home from school to a home cooked meal. Of course I cooked while I had the chance, but its nothing like having a HOME cooked meal with some to take back. My favorite things about this day: being around family, football, mac'n cheese and looking good just to walk around the house.
Usually Thanksgiving is at my house, but since my grandma passed away we have been having it at my each of my aunts' and uncles' homes each year. I don't know if your family sits at the table with each other and gets all dolled up, but my family is the complete opposite. The table is COVERED in food and everybody is scattered anywhere in the house. Music is on, somebody is always dancing, or watching a football game. Sadly, I'll be missing dinner this year because I have to work (DON'T EVER WORK IN RETAIL OVER THE HOLIDAYS). But have no fear, I'm here to give a little inspiration for you to slay in on Thursday. I promise once you look back at the many pictures that will be taken, you'll know you slayed.
This is the day where it is okay to eat thirds or fourths and not be judged. Its the time to enjoy yourself, courtesy of good energy with family and good food. Of course comfort is essential, BUT being fly by your own terms is key.
LOOKS:
Crop top, oversized cardigan, and jeans. You honestly can't never go wrong with being cute and casual. You'll be ready for pictures and any family game going through the night. If dinner were to be at my house, sweatpants would be near lol I try to make more room for more food by any means necessary.
If you ever want to dress the casual look up, just throw on your favorite pair of booties and switch the crop top out to a top of your choice.
Y'all also know I am here for dresses, especially if its a sweater dress. It's comfortable and warm. If anybody to ask who you were getting cute for you can say: me, myself, and I was too lazy to put two piece of clothing together so here I am 😂

maxi skirt vibes….what more is there to say? It's very simple, but also will have everyone in your family throwing compliments and asking where you got the skirt from.
If you must show off, get a pair of knee high or thigh high boots in any color (red to really take family and friends by surprise). Wear them with all black so that they can be the statement. Wearing the same color lipstick and/or accessories as your boots will also bring the look together as well.

I will continue giving Thanksgiving looks for #PolyvoreWednesday! So if you're still on a hunt for something to wear on Thursday, we'll have you covered — jumpsuits, skirts, and so much more.
Whatever you decide to slay in on Thanksgiving; don't forget to count the many blessings that you have and will receive in the coming months and new year.
See you in the next one
Xoxo, Jonice 💕